Exclusive Seedlings Now at California Street Cannabis from Purple City Genetics
Guest Blog by Eric Rosen | Sales Director of Purple City Genetics
PCG  Background: 
Purple City Genetics is an Oakland, California-based cannabis collective founded in 2008. We were born out of the medical movement, primarily with smaller indoor growers who always had their finger on the pulse with respect to consumer preferences, both current and also what the next vanguard cultivars were likely to be. This type of close connection to the community of growers, cultivators, farmers and producers has been one of our greatest allies from a cultivar selection and breeding process. As a result, many farms now look to us to ask 'What should we grow next year? What's going to be the next big thing?". The genesis of our breeding program extended from the same desire we've always had: to provide new, unique and vanguard cultivars to farmers with trends, terroir/microclimate considerations and end-use cases in mind (i.e., top shelf flower, hash, biomass, etc.). We've always found setting trends is a lot more exciting than chasing them, and breeding exemplifies this for us. 
PCG Breeding Philosophy:
From a philosophy perspective, we care deeply about the plant which faces an ever-evolving set of challenges, both human and botanical. From a breeding standpoint, our mission is to provide the best genetics possible. This means searching through hundreds of thousands of seeds every year looking for just one or two cuts worthy of the Purple City Genetics roster: high THC, unbelievable terps, high return in concentrates.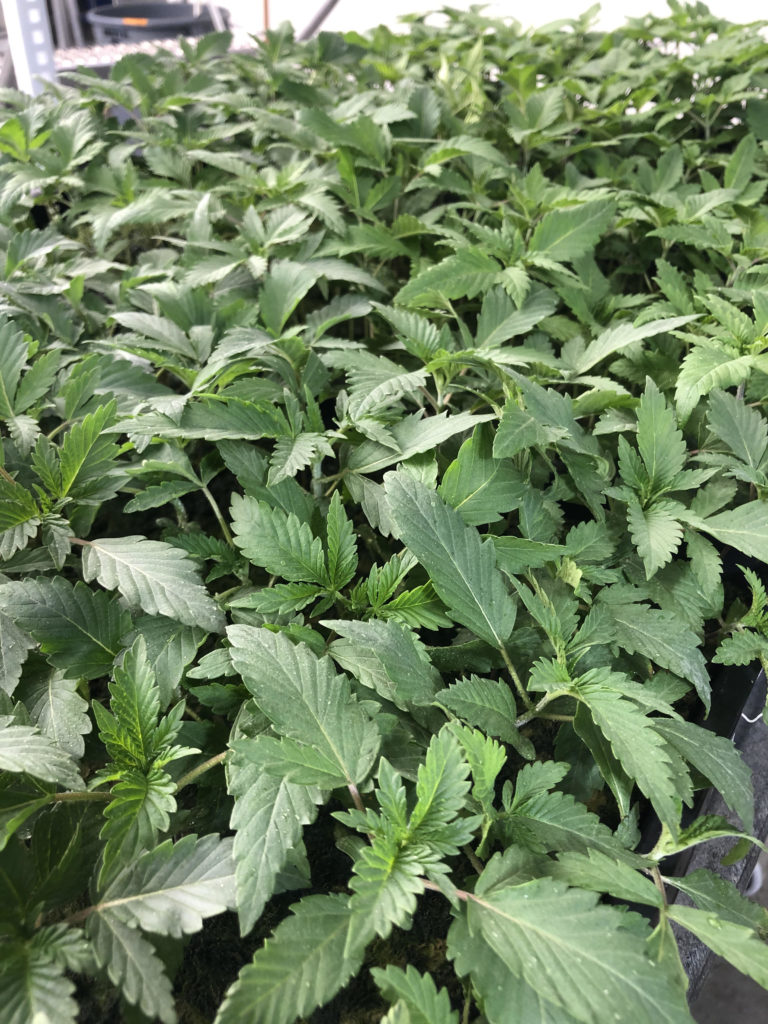 PCG Breeding Program: 
Our breeding program is geared towards broad acre use, strong agronomic plants, but with buyers in mind who want a variety of popular flavors and terpenes. The program is created from an extensive archive of genetics that range from rare and emerging exotics to the canonical standards. Our seed line is a true expression of California's diverse cannabis heritage—shaped with both farmers and tastemakers in mind. We offer a broad range of feminized, autoflower, and standard photoperiod seeds to solve for the diverse needs of cannabis farmers regardless of environment or end use case (i.e. top shelf flower, live resin via mechanical extraction, etc.) 
Why Seeds vs Clones: 
Many growers ask, "Why seeds over clones?" Compared to clones, seeds offer increased yields at lower cost, stronger taproots and immune systems, elevated THC and terpene levels, and more pest/viroid resistance. Seed-based plants are a known standard for more established agricultural sectors, and we are starting to see a major shift in the marketplace with cannabis farmers who are seeing the light with respect to starting from seed vs clone.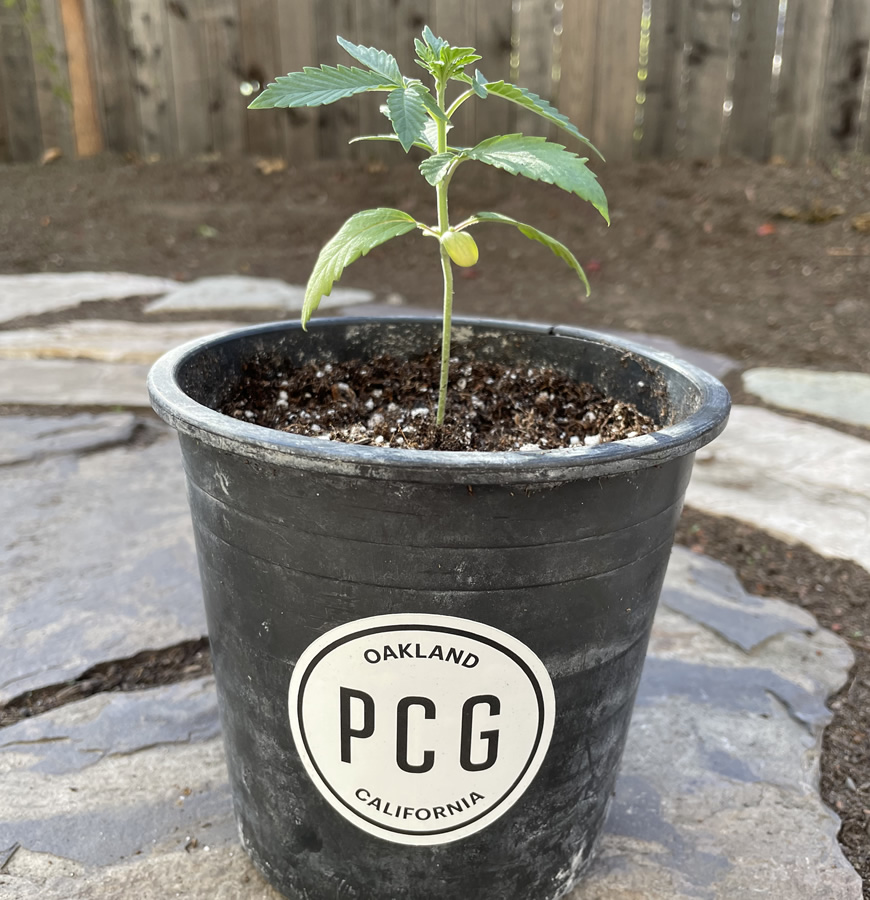 PCG 2021 Limited Retail Seedlings: 
Our limited edition seedling offering for select dispensaries offers the newest PCG selections that commercial cultivators are selecting to grow this season but aren't available to consumers in seed or clone form. The small batch nature of PCG retail seedlings ensures that home growers that want to be on the cutting edge of genetics have access to what's typically only reserved for commercial farmers. Some of the releases are varieties that also won't even be available to commercial farms and will only be available in the dispensary seedling drops. One of the best examples of this category of PCG varieties is our upcoming After Dark seedling drop.
After Dark Seedling Lineage & Cultivar Notes: 
Sunset Sherbert: Of all the sherbert lines that have been released, Sunset Sherbert is the standout champion. It's the highest yielding and has the deepest set of color palettes. Sunset Sherbert shines through with it's gelato and cookies lineage from an aroma perspective.  Many exotics don't yield particularly well, however Sunset Sherbert is one of the highest yielding exotics of the last decade and a rare cookie cultivar that performs outstanding in greenhouse and light dep environments. 
Gush Mints: When we bred Gush Mints itself, we intentionally selected for traits and a terp profile that harken back to cultivars from the days of early legalization cannabis but also still meet the needs of today's growers from a yield and THC%. Gush Mints has purple phenotypes and a nose that spans the gamete across it's bouquet which can include notes of creamy-gelato, vanilla-frosting, gas, and burnt rubber. Kush Mints in and of itself has many of these traits, however it can be a particularly slow vegging plant. With Gush Mints, we crossed Kush Mints with our selected pheno of F1 Durb x Gushers, and the result is a polyhybrid that we feel is a defining cultivar for 2021. 
The combination of these two vanguard varieties is just as sexy as the name sounds——this is cannabis for the connoisseur, for the serious hobbyist home grower, or as a gift for that friend who's always on the hunt looking for something special that cuts through the noise of more commonplace varieties. From our perspective, this is contemporary California cannabis in a nutshell. 
After Dark is an indica leaning, 9-10 week strain. Let her go the distance for maximum terpene representation. Run more than one seedling to explore the full spectrum of the phenotypic gamete.
Shop Purple City Genetics Here!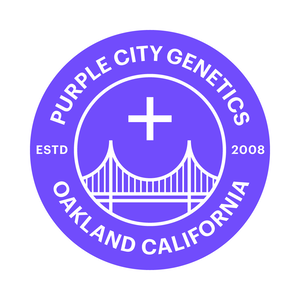 Final Thoughts on PCG Small Batch Seedling Drops: 
One of the primary reasons we launched the small batch seedling program is for consumers to enjoy playing with something different; seed-based plants have a wild card as phenos can differ from one another. Seasoned and first-time growers alike will love the thrill of the hunt when growing any of our small batch seedlings. Part of the excitement is in the magic and mystery of being delighted by your specific seedling, and when you open a jar at a party later this year, you'll not only turn heads, but you'll have something truly unique to share with your friends. 
Eric Rosen is the Sales director of Purple City Genetics. He holds an MBA from The Marshall School of Business at the University of Southern California. When he's not traveling around the state consulting with cultivators, he lives in Los Angeles and enjoys spending time with his wife, 3 kids and their Pandemic Puppy, Mushu.