It's hard being in the Cannabis industry. Between the difficulties of licensing, education, and funding, anyone who is in the game should be celebrated. If you've been looking to improve how you can support Black people in the industry, shopping at Black-owned dispensaries would be an excellent start. California Street Cannabis Co. CEO Drakari Donaldson took some time to speak with Canna Craft, one of the leading Cannabis distributors in California, to talk about his story and what it is like operating a Cannabis Dispensary as a Black Man.
It doesn't get much more San Francisco than Drakari Donaldson. He was born there, grew up in Potrero Hill and North Beach there, went to Thurgood Marshall high school there, graduated college from UC Merced there and now, at age 25, he owns his first business there.
Drakari is a beneficiary of San Francisco's social equity program, which requires you meet 3 of 6 requirements to get a license. With that, he was able to open California Street's doors in January 2020. The year was challenging, yet still rewarding, as California St shakes past the ills of the pandemic to continue growing.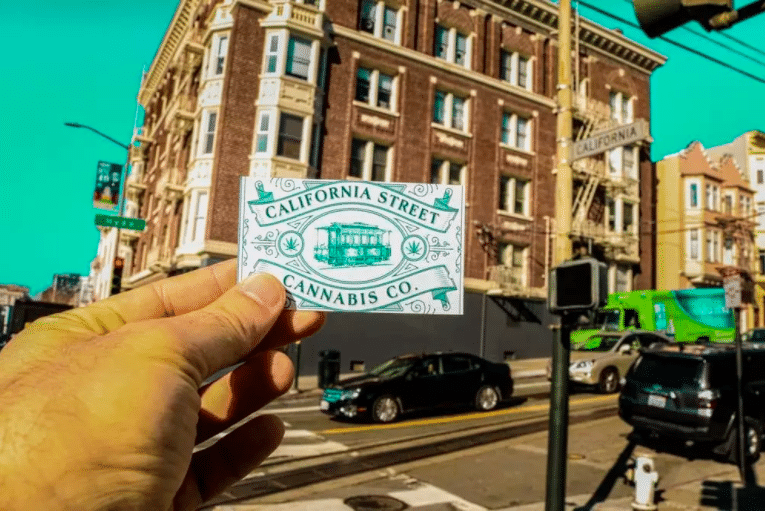 "Experiencing the pandemic, experiencing the racial injustices happening right here in our neighborhood, and we were also victims of the lootings happening that time. But we've managed to not only survive, but we've been doing really well," Donaldson tells me of the challenges they've overcome, which he credits to his business partners, community support, and his amazing staff members.
As California Street Cannabis readies to open its second location on Clement St, Drakari's hope for the future lies in changes to the IRS' 280E tax law, which prohibits cannabis business from writing off business operating expenses, and some updates to the social equity 10-year restriction on selling more than 50% of your business. "It's almost like yeah, they created this opportunity for people like me to get into a business that destroyed our communities, but there is no actual way to make money."
We want to give a big thank you to Canna Craft for highlighting black owned businesses and being a trusted distributor in the California Cannabis Industry.