California Street Cannabis Company is the best Cannabis Dispensary in San Francisco, and we owe a large part of that to the brands that we carry. We research, interview, and sample every product we carry. Making sure that if it isn't something we wouldn't consume ourselves, we won't put it on the shelves. You can be confident when you shop at our store, every product we have is the best California Cannabis has to offer.
One of the brands leading the way, and doing so in a powerful way, is Brother David's. Cultivators of sun grown Cannabis Flower straight from the best place in the United States to grow Cannabis, Northern California.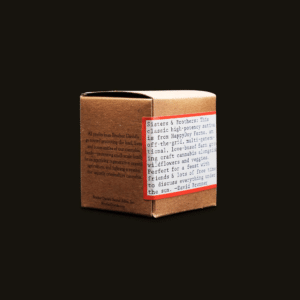 Not only do ALL of the proceeds of Brother David's sales go directly back into regenerative farming practices, fair pay for their employees. Brother David's is also a driving force for creating the most sustainable and true to plant farming practices possible.
Brother David's is also Sun + Earth Certified, as they take even further measures to ensure farmers, the soil the beautiful plants they grow in, and the employees who grow them are being treated with love, intention, and sustainable farming and curing practices.
You can learn more about the Sun + Earth Certified program HERE.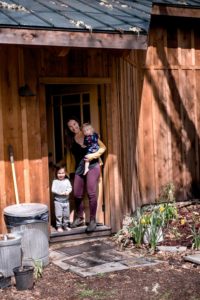 But today, we have the awesome opportunity to sit down and talk with Sister Heater, a lover of the plant, and a leader for Brother David's efforts. We are lucky to work with her, so we wanted to get to know her a little better!
CSCC: What is your name and role with the company/brand?
"Heather Dunbar, Sales and Marketing Manager. 
CSCC: What products do you make?
"Sun + Earth Certified Flowers in grams, eights, and pre-rolls!" 
CSCC: What makes your products stand out?
"Being a nonprofit organization and all SE certified, promoting Sungrown, regenerative Cannabis."  
CSCC: When did the company start?
"Earth Day 2019! Spearheaded by David Bronner, CEO of Dr. Bronner's Soap"
CSCC: What led you to working in the Cannabis industry? What made you want to work for the current company you are with? 
"I have seen cannabis as a plant ally for over two decades and have used this plant therapeutically and recreationally for as long. I have been involved in the industry before we called it such a thing. The lessons I have learned from this plant are layered on many levels – from soil microbiology to relationships. I work with Brother David's/Sun+Earth Certified because of the nonprofit, mission driven nature of the organization with the highest levels of integrity.'
CSCC: Please explain some of the positives of working in the Cannabis industry!
"Community, destigmatizing this amazing plant, emerging technologies, more people using this plant for medicine, getting off pharmaceuticals and being on the frontlines of all the action".

CSCC: Where do you see the Cannabis industry going in the next 5-10 years?
"To a whole new level. Maybe rescheduled federally, we shall see!"
CSCC: How have you personally benefited from Cannabis? 
"The first time I realized this plant was medicinal was using it for menstrual cramps. I still use it for them! It takes my edge off, helps me relax, come into my body more, access creativity and expand my consciousness."
CSCC: If you were talking to a young person interested in working in the Cannabis industry, what advice would you have for them? Please share any key lessons learned?
"Have clear agreements, don't settle for just any job, find one that brings joy and meaning, be ready to pivot, there are always unforseen hurdles, trust this plant."
CSCC: Tell us your top 3 favorite movies, or bands, of all time!
"Caddyshack, Goodwill Hunting, The Grateful Dead and Phish!  
A big THANK YOU to Sister Heather, Brother David's, and the Sun + Earth Certified program for developing a healthy and intentional future for the Cannabis industry!